Art Museum Workbook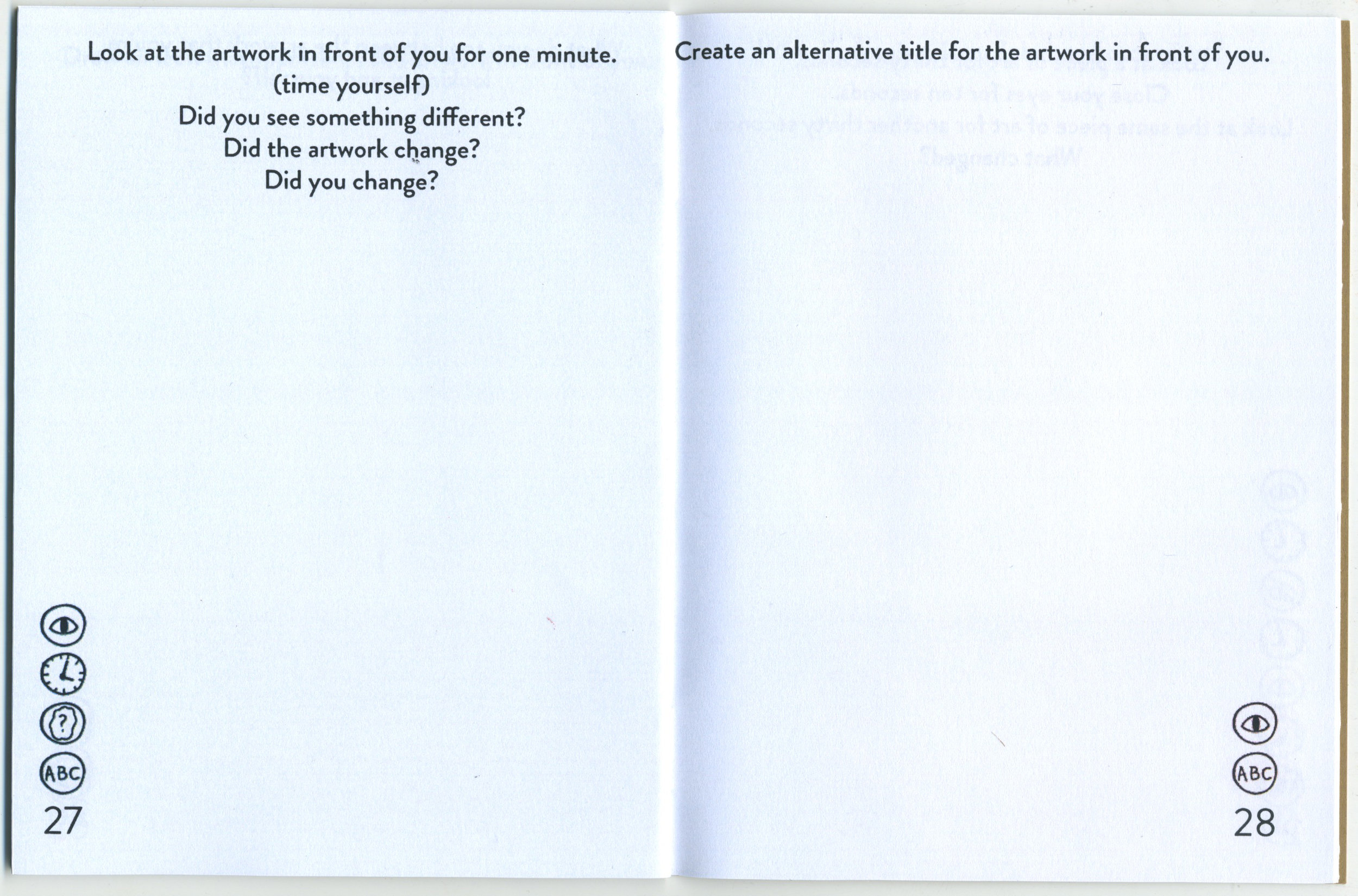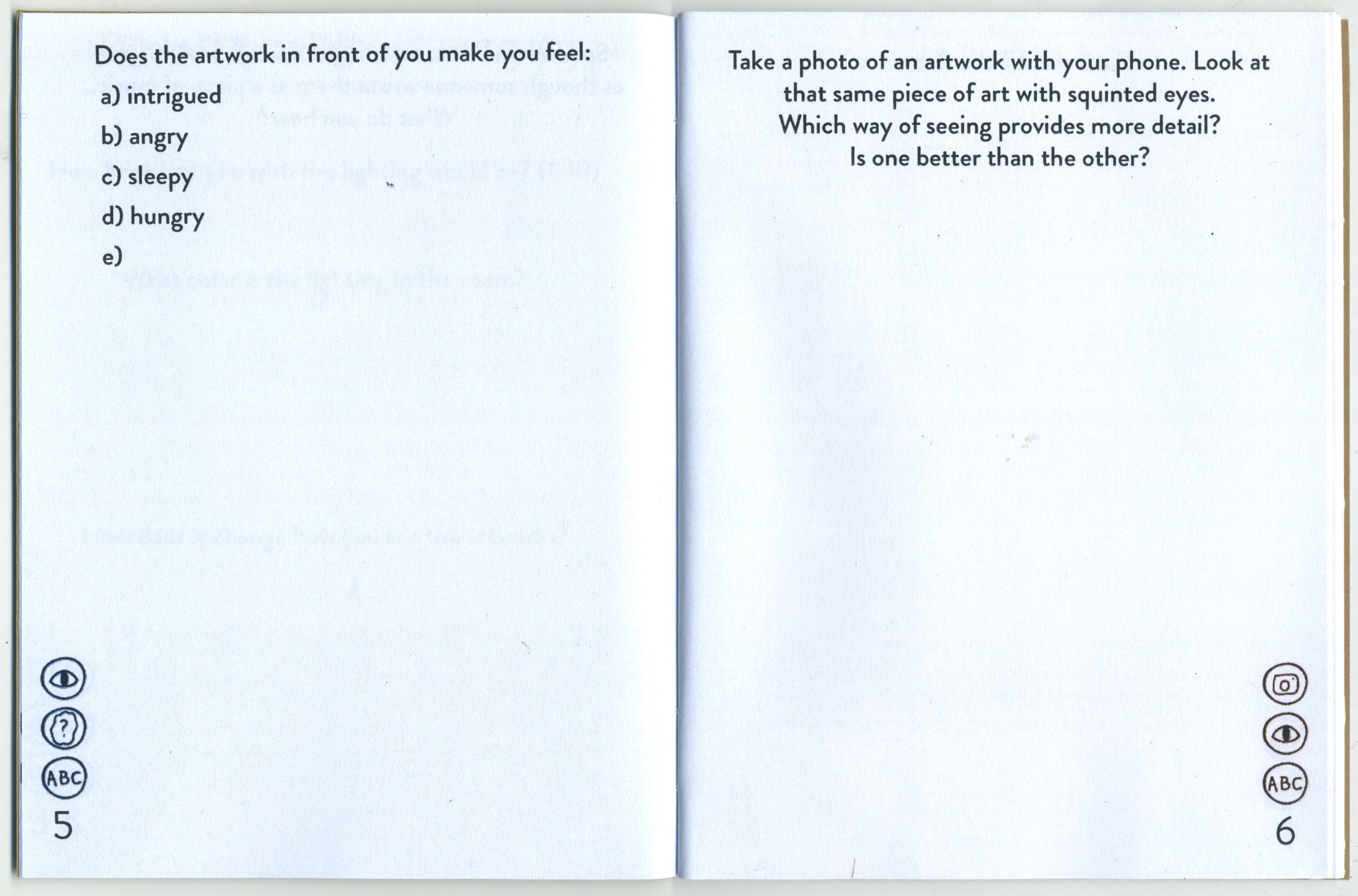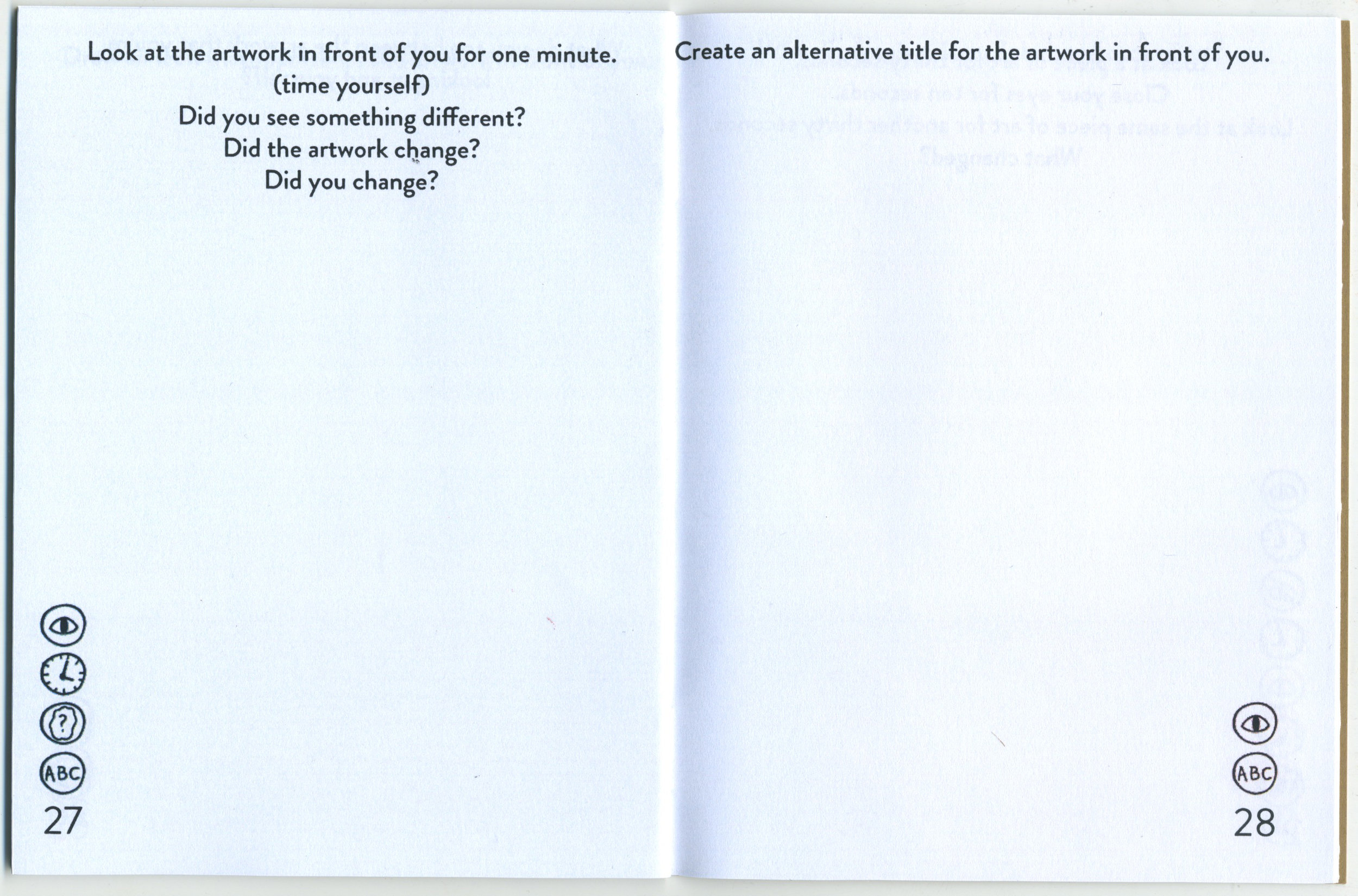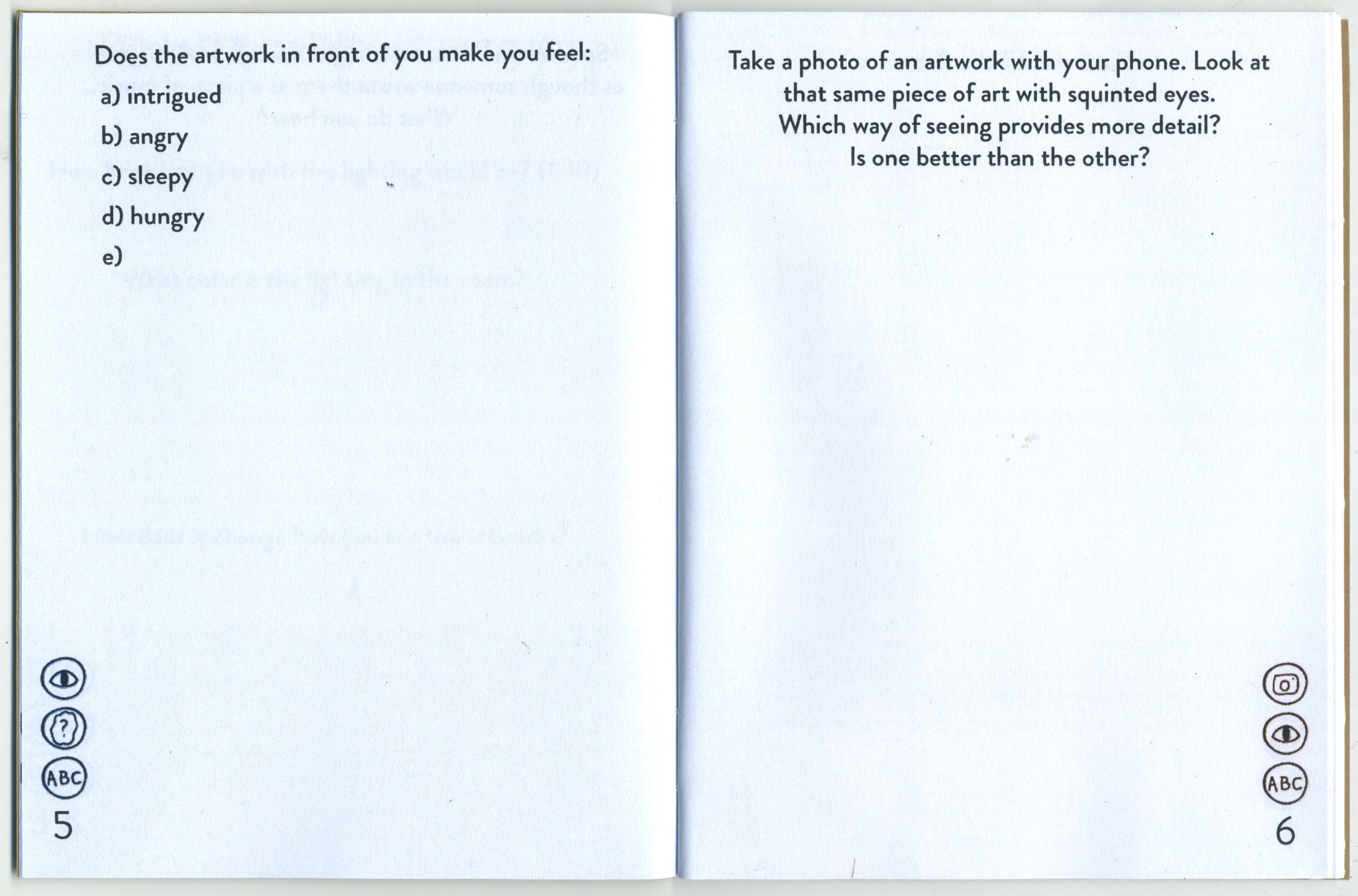 Art Museum Workbook
Author: Jordan Knecht
About: Art Museum Workbook was designed in response to interviews of gallery attendants, docents, museum staff, and museum patrons at Denver Art Museum. The workbook was initially intended to respond to deficits of museum interactions as defined by the interviewees. AMWB contains prompts and instructions which utilize a range of perceptual styles to provide a variety of access points for engaging with artworks, museums, and galleries.
Page Count: 36
Size: 4.25x5.5"
Printing: Laserjet
Binding: Staple
Edition: Open
Release: Summer 2017
Catalog: AP016
Additional Info: Art Museum Workbook is intended as a fluid concept to be curated/ adapted for specific environments. If you would like to collaborate on a workbook for your museum/ gallery/ space, or if you would like to carry this edition, please contact Jordan Knecht at jordanknecht@gmail.com .